George Moore - (1806 - 1876)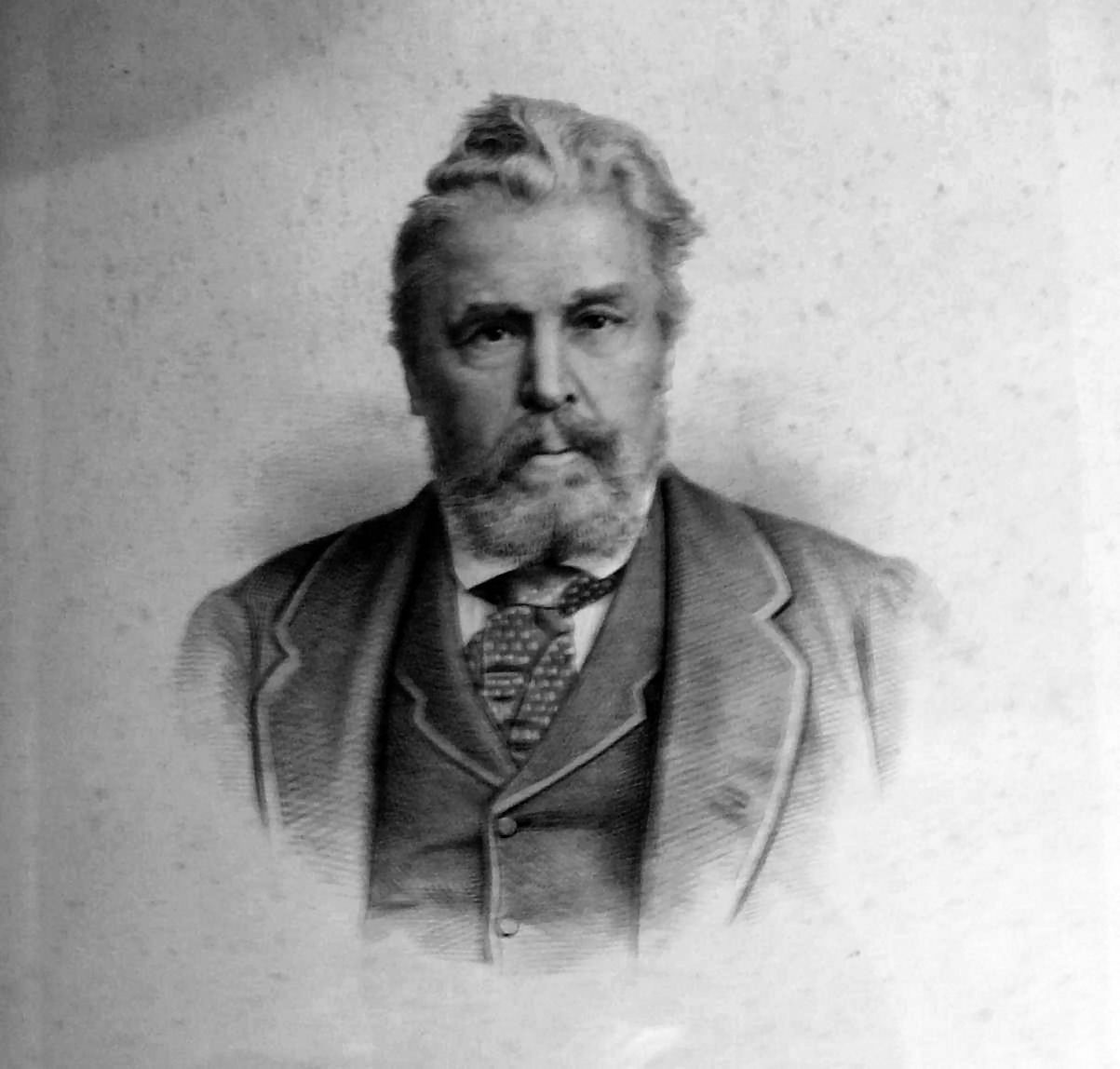 Pictured 1860- aged 54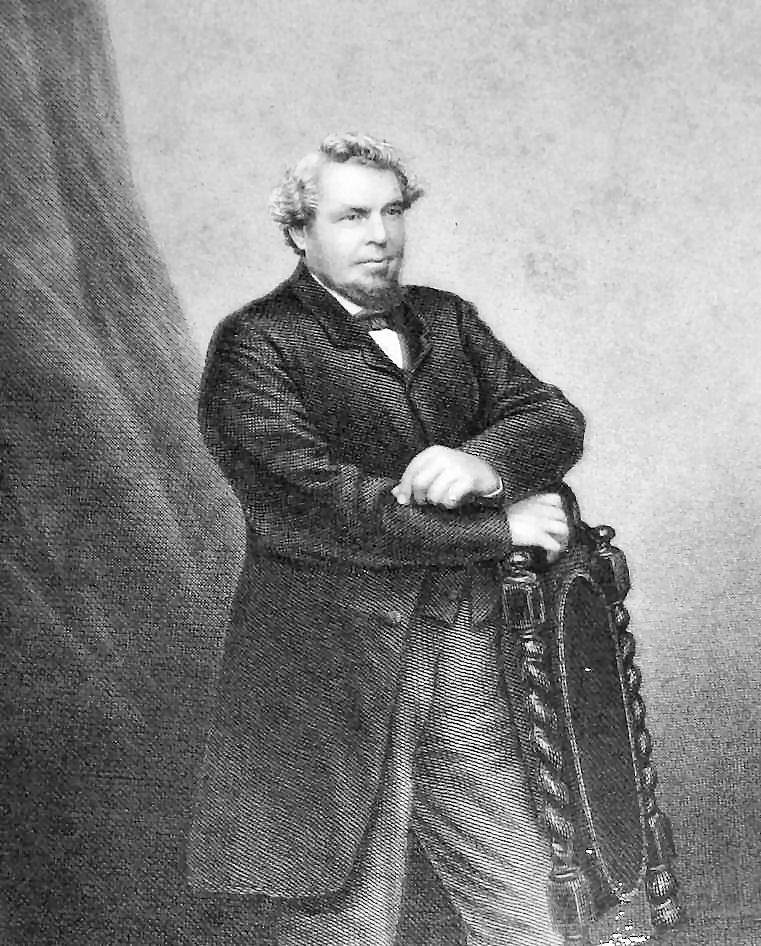 Enraving 1854 - aged 48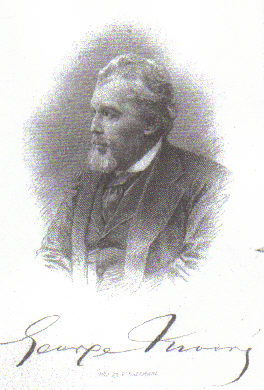 George Moore
George Moore was born in Mealsgate on 9th April 1806, the third child in a family of five to John Moore, a Cumberland statesman of modest means and his wife, Peggy née Lowes, the daughter of a neighbouring statesman. He served an apprenticeship in a Drapers in Wigton before going to London to seek employment. He was first employed by Mr Ray of Flint, Ray & Co. whose daughter, Eliza Flint, eventually became his first wife. George Moore's biographers relate his success in business and tell of how he became a senior partner in what became known as 'The Firm of a Merchant Prince'. He became fabulously wealthy and built a Mansion House in Kensington Palace Gardens in London. He also acquired the Whitehall Estate near Mealsgate. During his lifetime he undertook numerous charitable works and donated generously to numerous good causes. George's first wife died in 1858 and three years later he married his second wife, Agnes Jane Breeks who survived him by twelve years. George Moore died in an accident involving a runaway horse in Carlisle on 21st November 1876. A number of obituaries were published including an obituary notice in The Illustrated London News and an In Memoriam Notice in The Guardian Supplement. On his decease George Moore left a fortune as can be seen from his Last Will and Testament. After his death many tributes were paid to him and a Memorial Hall was built in his name. Although twice married, George Moore had no direct descendendents. Precisely what happened to his business, property and wealth after his death is something I am continuing to research now that I have transcribed his will. The Will of George Moore's second wife who died twelve years after her husband provides some further information.
I remain hopeful that descendents of George Moore's wider family, some of whom have contacted me, will be able to help with this research and I invite guidance from anyone with relevant historical information that they are willing to share.

One such person to recently make contact is Matthew Gray from Titirangi, Auckland, New Zealand. A keen genealogist, he is Editor of the Western Leader, a community newspaper in West Auckland and is a g-g-g-g-g-grandson of Dinah Stamper nee Moore, George Moore's aunt who, according to Smiles's biography, George Moore used to enjoy visiting at Bolton Hall in his youth. Matthew has referred me to a wealth of information about his family history provided on the Rootsweb.ancestry website by one of his relatives called Andrew Gough.
In July 2011 I attended a Meeting of Caldbeck Local History Group at which Mrs Jean Scott-Smith from Shap delivered a power point presentation on the life of her Cousin George based on the Smiles biography. Jean is descended from Isabella Lowes, niece of Peggy Lowes and thus George Moore's first cousin. Isabella was a great grandmother of Mrs Jean Scott Smith which, by my reckoning, makes Jean George Moore's first cousin three times removed.