The A595 through Mealsgate
Mealsgate was centred around the staggered crossroads of the A595 and B599. These photographs show what this locality looked like in the days before motor vehicles became commonplace.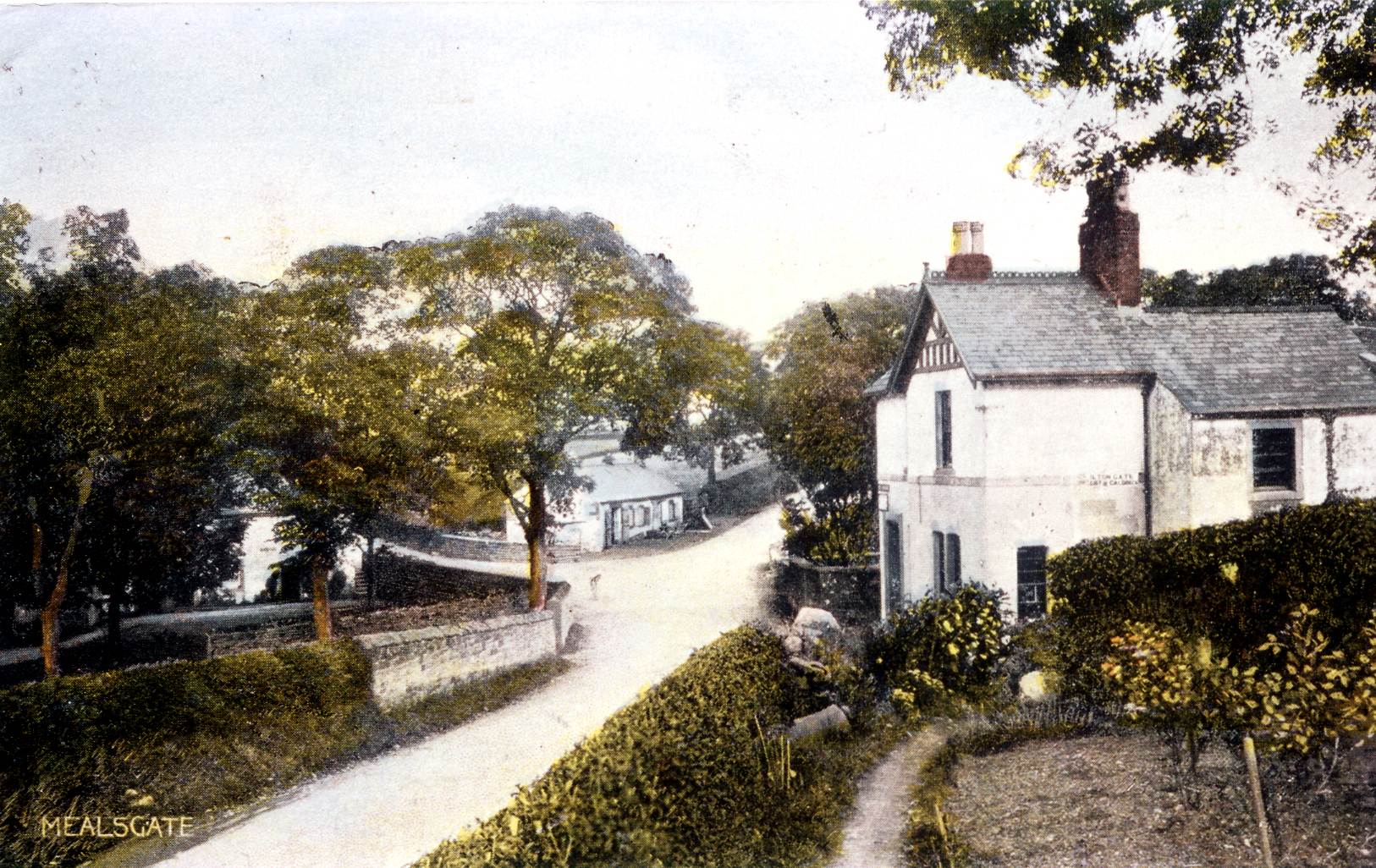 In the foreground is the garden of Old Post Office Cottage with The Old Post Office, the large white building beyond.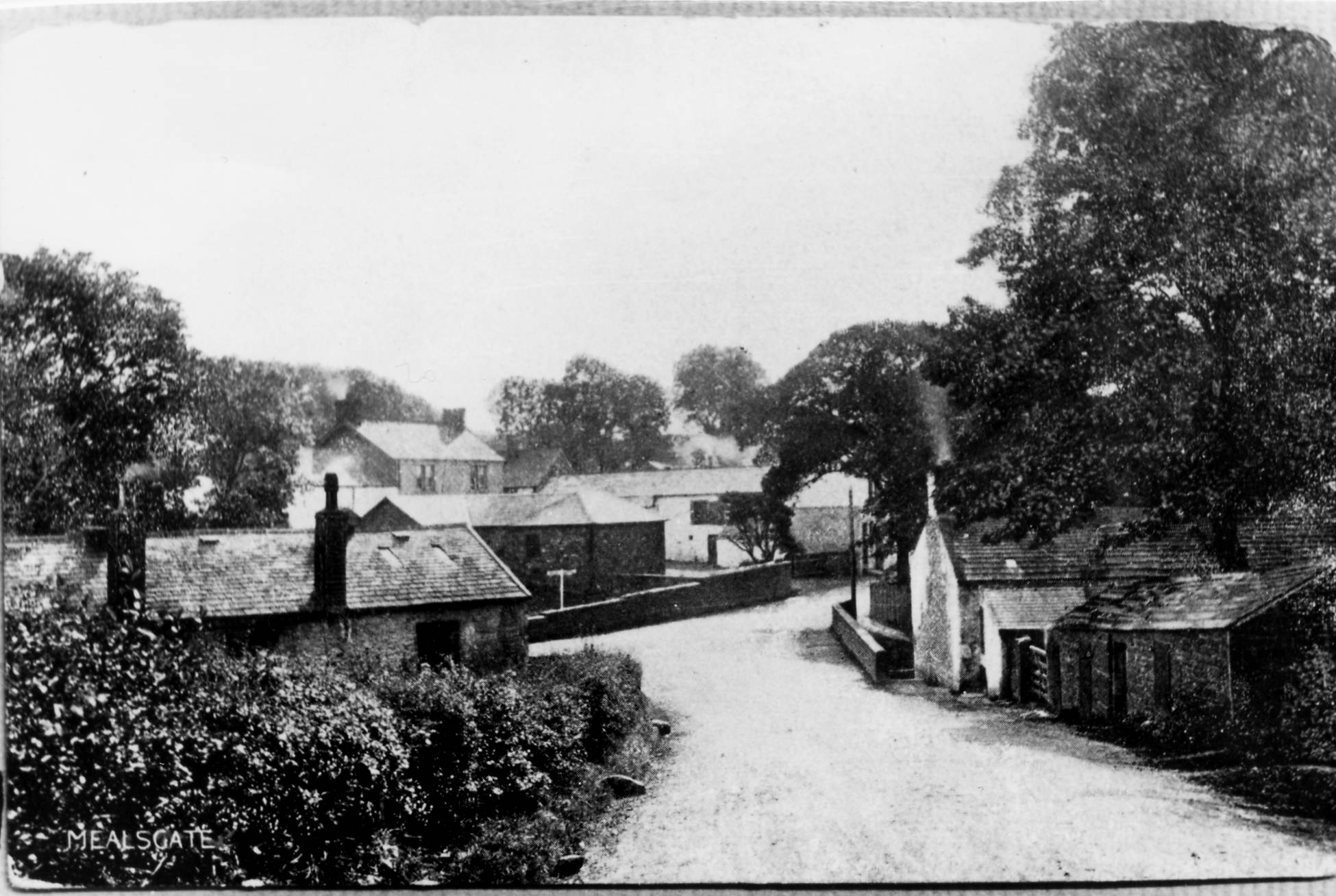 Looking down the deserted Bolton Gate Road towards the A595.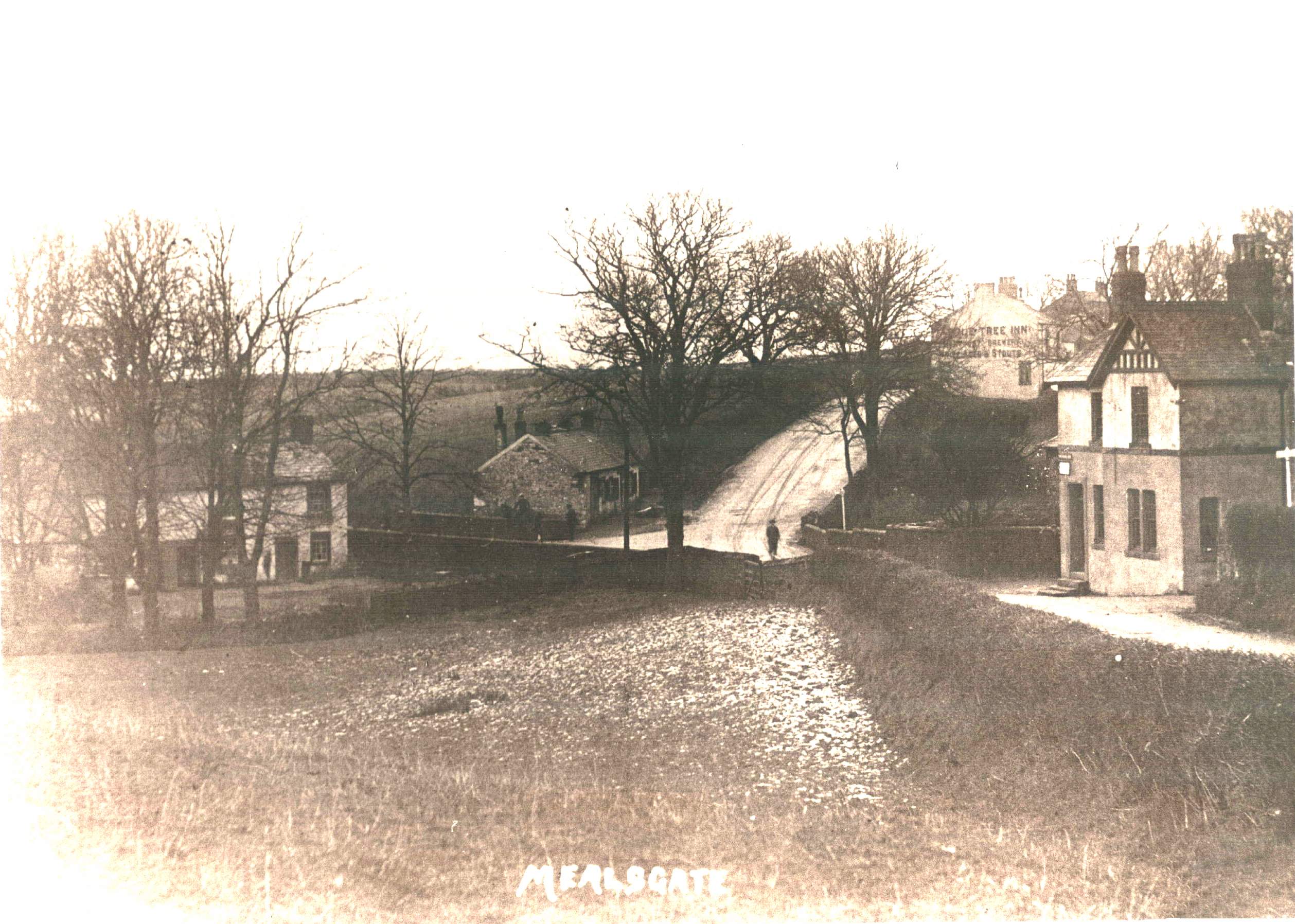 The Old P.O. (right), Old Smithy House (left), the now demolished Smithy (centre) and The Apple Tree Inn seen up the A595 in the distance.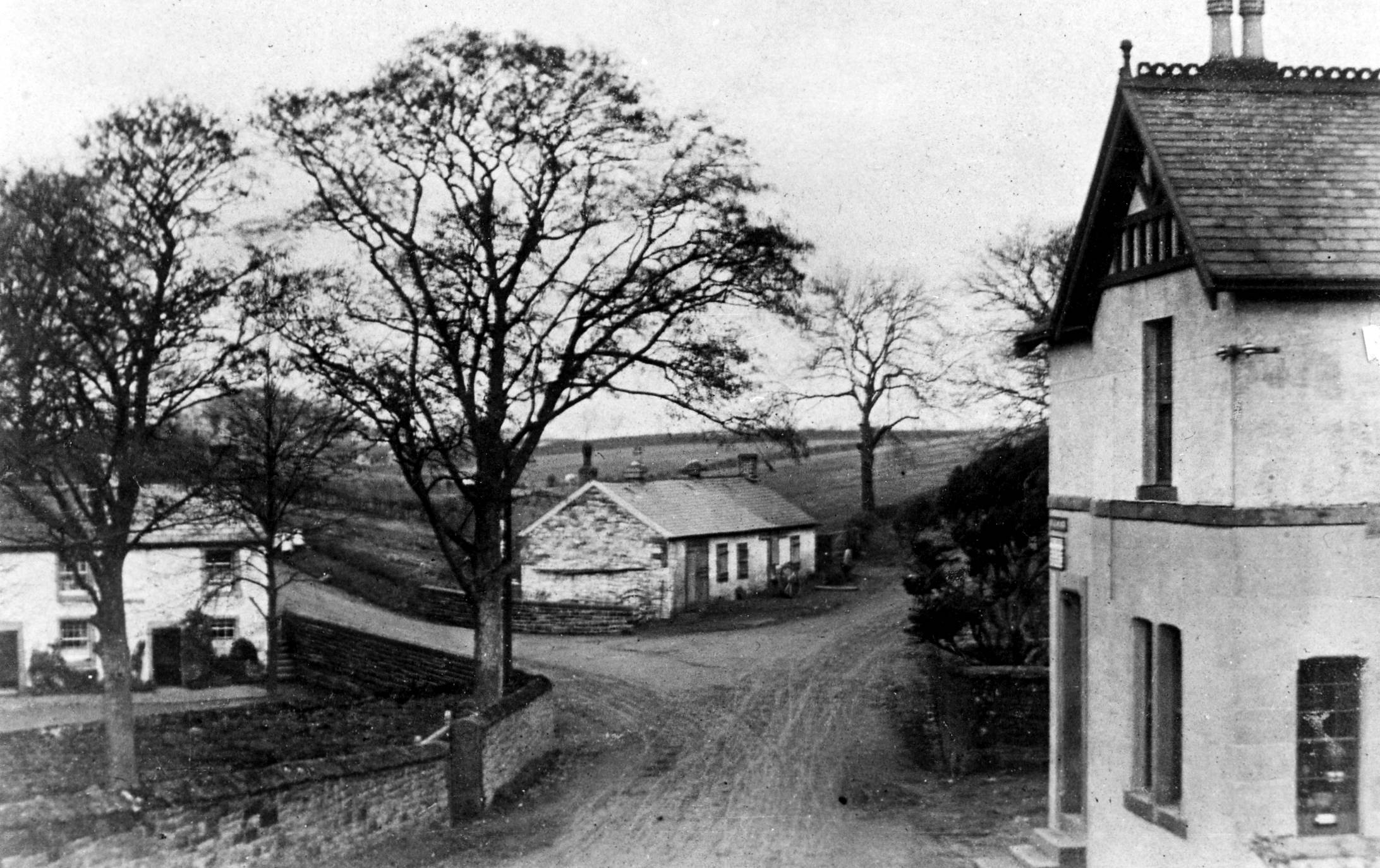 The Old P.O. is pictured here on the right, The Smithy (now demolished) is seen in the centre and Old Smithy House is on the left.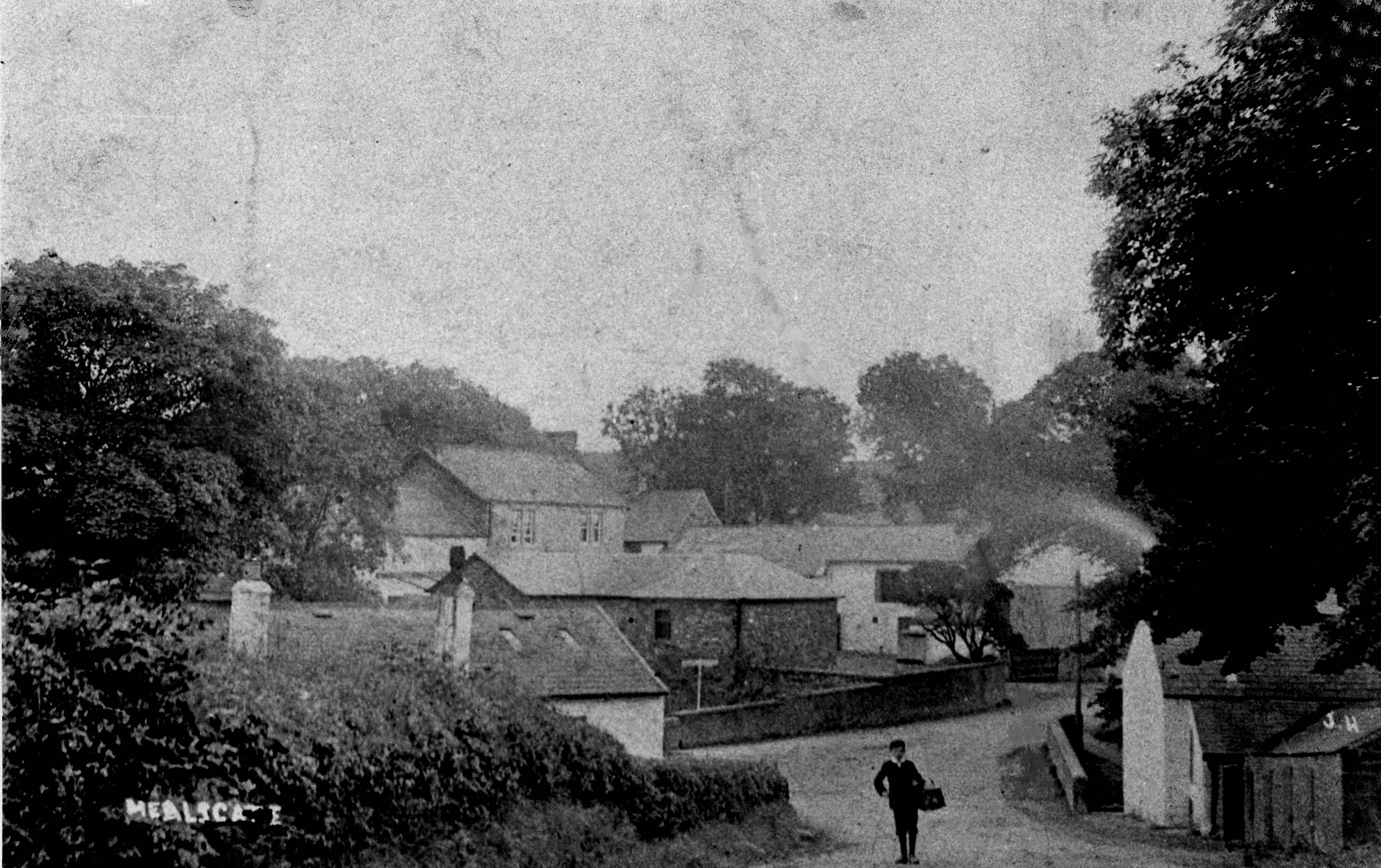 A solitary figure walks up the Bolton Gate Road.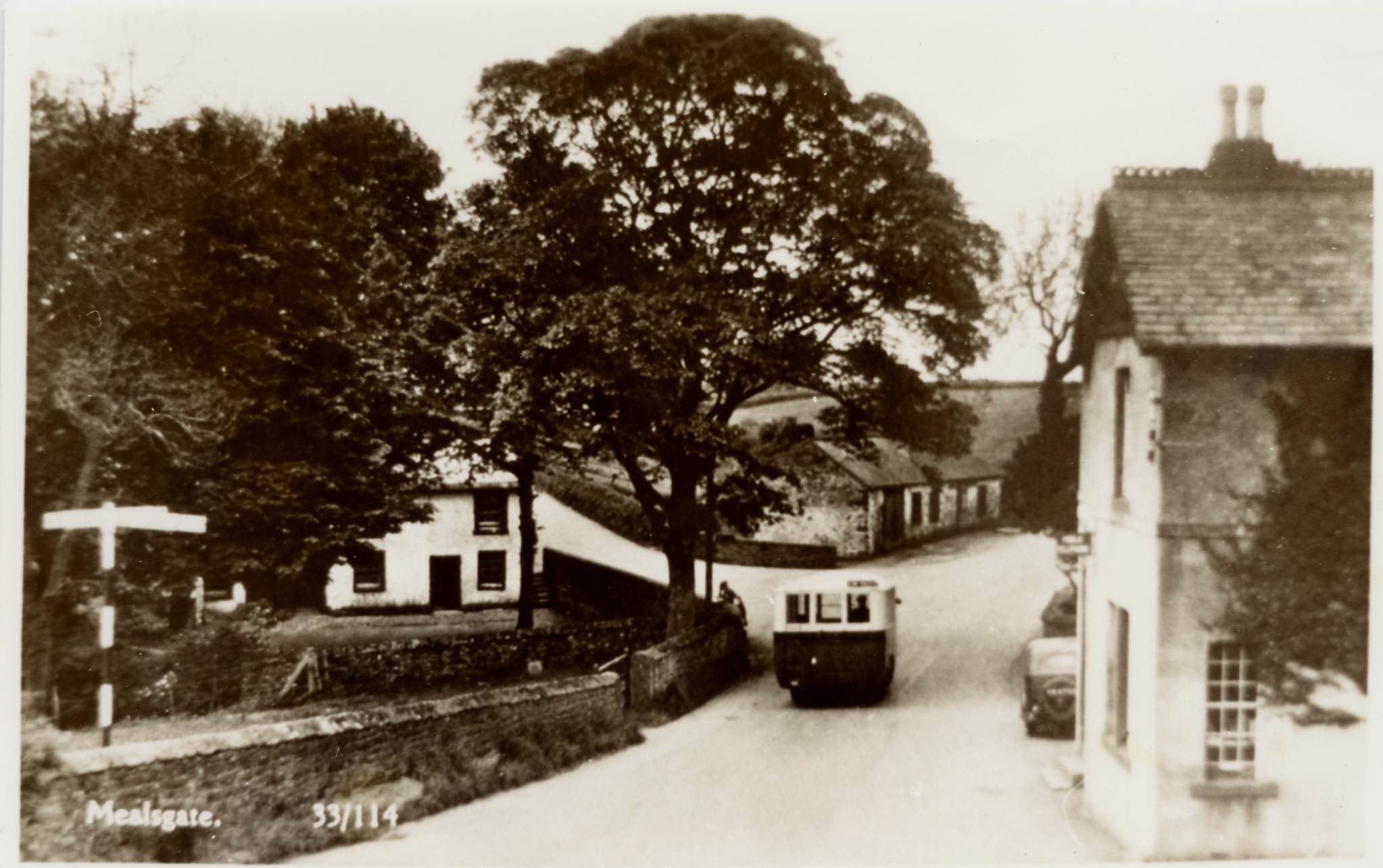 Here we see a vehicle travelling up the A595 towards Carlisle.