If anyone has more information about these photographs, please email and I'll add that information to this website.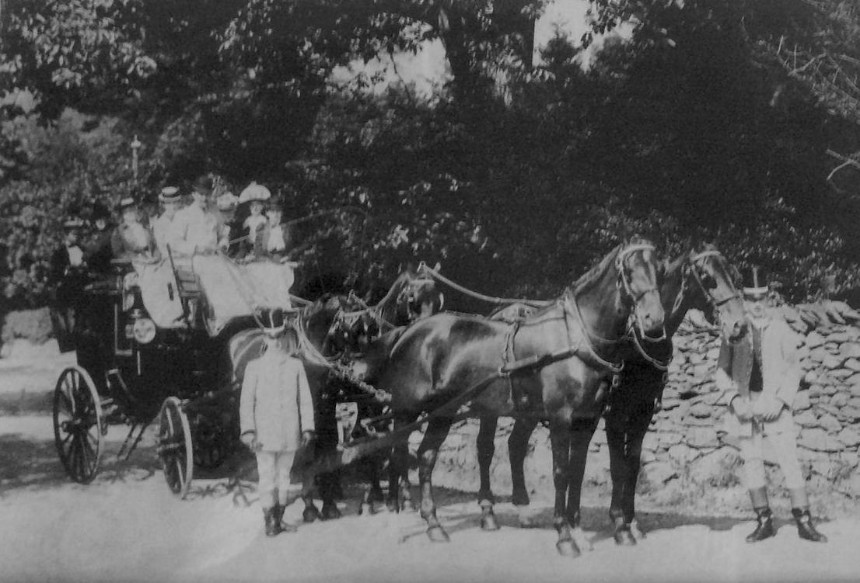 Transportation pre-car : Coach & Horses outside Whitehall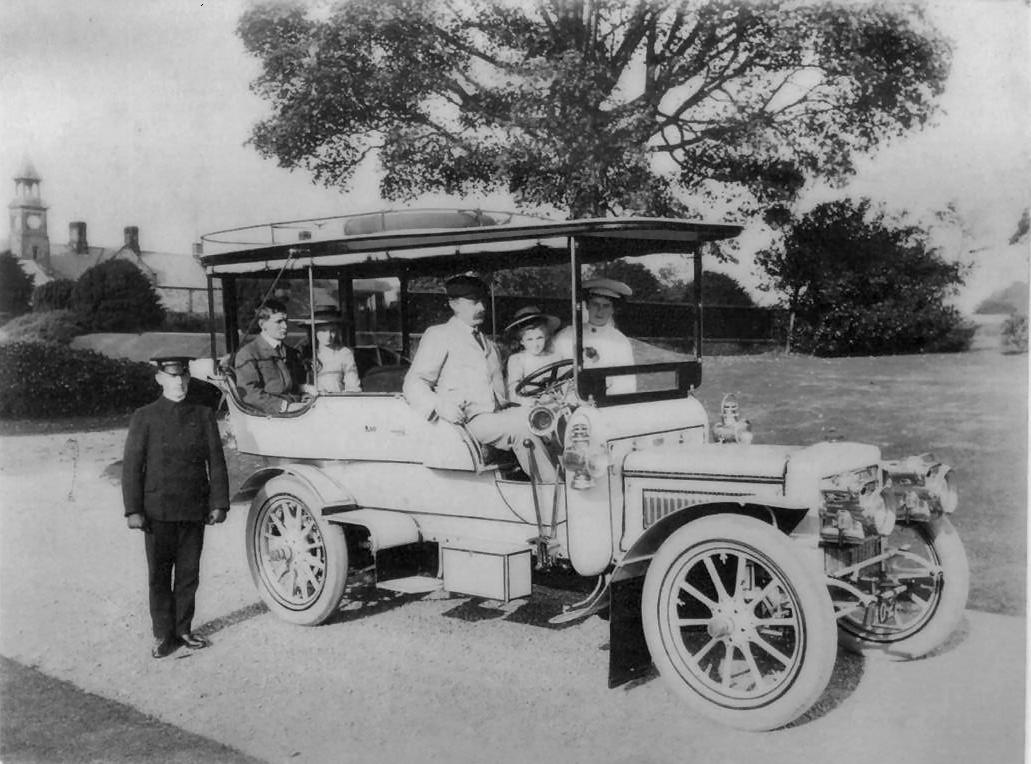 The Parkin-Moore family and car - Registration A 02 - at Whitehall.
The Dating Advisory Committee of The Veteran Car Club informed me that this car is a Daimler 1905/6 registered in Cheshire. However, in May 2015, I was contacted by Nicholas Young who, along with Patricia Woodall, is in the process of compiling a book on the owners of Edwardian vehicles. What Mr Young had to tell me makes much more sense. He informed me that his research showed the car in the photograph to be a 1904 type 28 HP Daimler with a tonneau (i.e. rear entrance) body. First registered on 4th December 1903, it was cream in colour, picked out in red. The owner felt it was under-powered and had a larger engine (28HP) fitted on 7th July 1904. The register confirms "The 15HP car was never used by the owner. The revised registration is in respect of the same car but a larger engine".
.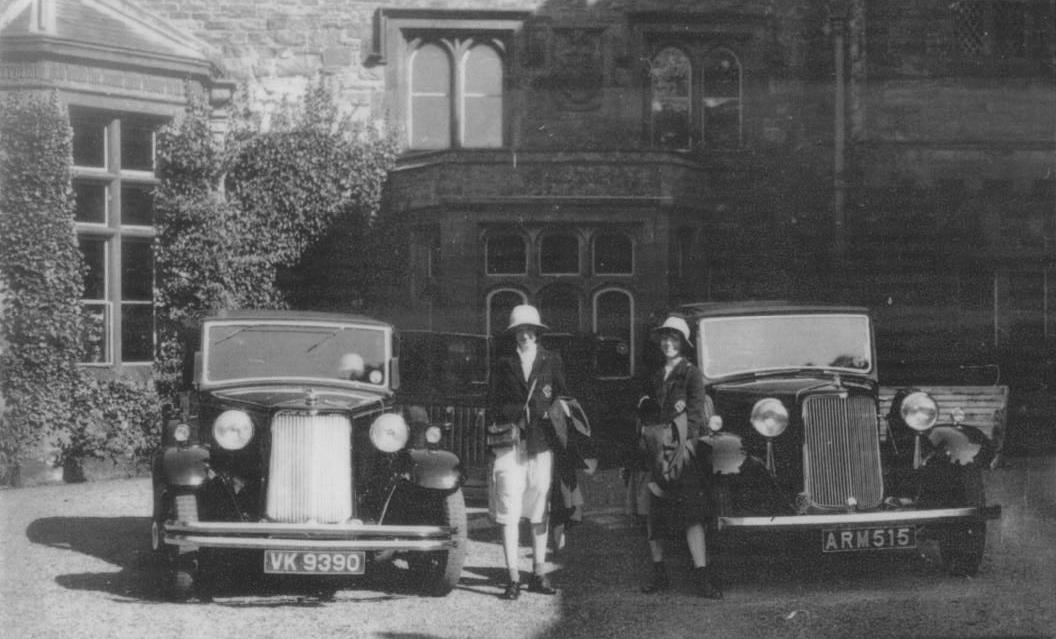 Parkin-Moore family cars outside Whitehall in Mealsgate. Both cars are Armstrong Siddeleys from the 1930s.